Last night, we got our first "real" snowfall. I don't think that what we got before counted as real, it was more of a "practice" session. We got snow both at our apartment and at the house.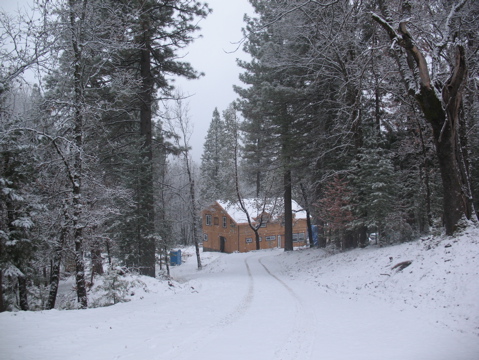 Looking down the driveway towards the house.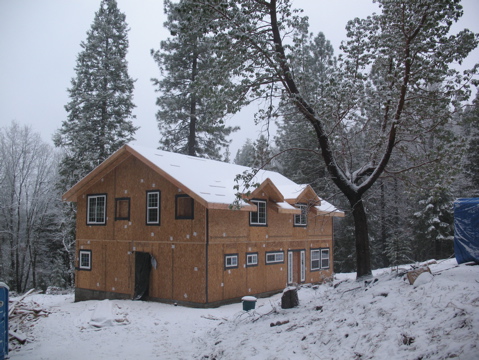 Lots of the white stuff.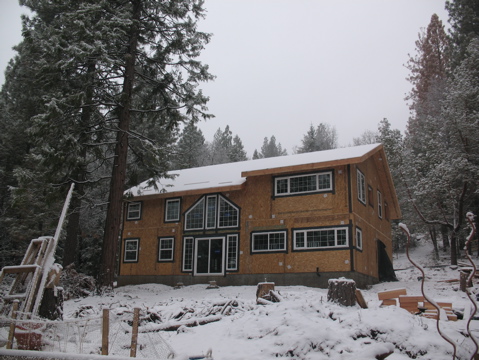 Looking up at the south face.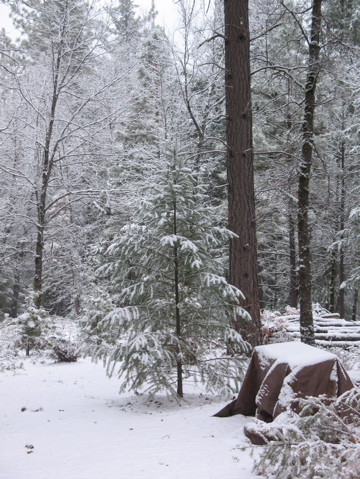 A possible future christmas tree.